Ownership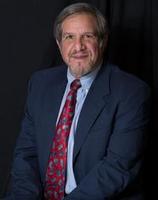 Rick Jacobson
Vice President of Sales and Marketing/Part Owner
E-mail:
Rick Jacobson has been Vice President, Sales and Marketing and Co-Owner of the Columbus Lions since 2011. A native of Stamford, CT and 1977 graduate of Syracuse University, where he majored in TV-Radio in the famed Newhouse School of Communications, Rick is in his 42nd year of professional sports sales and
Jacobson began as a public relations intern for the New York Yankees' Class AAA affiliate in Syracuse. After three years as an assistant general manager in West Haven, CT, Greensboro, NC and Salem, VA, Rick was named general manager in 1981 in Spartanburg, SC, where he met and married Elizabeth "Angee" Cleveland, a licensed professional nurse. He ran minor-league baseball clubs for eight years in Spartanburg, Charleston, SC, Nashua, NH, Erie, PA and Hamilton, Ontario.
Along the way, Rick worked the 1985 season with the Boston Red Sox as essentially, the entire group sales department. He sold group tickets to all of New England, gaining valuable experience in the operations of a storied major-league sports team.
In 1989, Jacobson returned to the Greensboro, NC baseball club as Sales Manager, and came to Columbus in late 1994 as Vice President, Sales and Marketing for the RedStixx baseball and Cottonmouths hockey clubs. During his seven years in hockey, the Cottonmouths won the Central Hockey League championship in 1998 and drew a local record 4,600 fans per game and almost 200,000 for the 1997-98 season.
In 2004, having been a season ticket holder, he joined the Columbus Wardogs arena football team, and in 2005 was V.P. of Sales for the Montgomery Maulers indoor football team. He returned to Columbus as circulation sales manager for the Ledger-Enquirer. Shortly after sale of the newspaper to its current ownership, Rick met Chattahoochee Valley Vipers Head Coach Jason Gibson and returned to professional sports with the framnchise that became the Columbus Lions in 2007.
Rick was widowed in 2007 after 23 years and married Lola Hunter of Little Rock, AR in 2010. She retired two years ago after a long career in manufacturing and foodservice. They have her three adult children and three grandchildren, and reside in Phenix City, where Rick has lived for almost 24 years.