Game Day Experience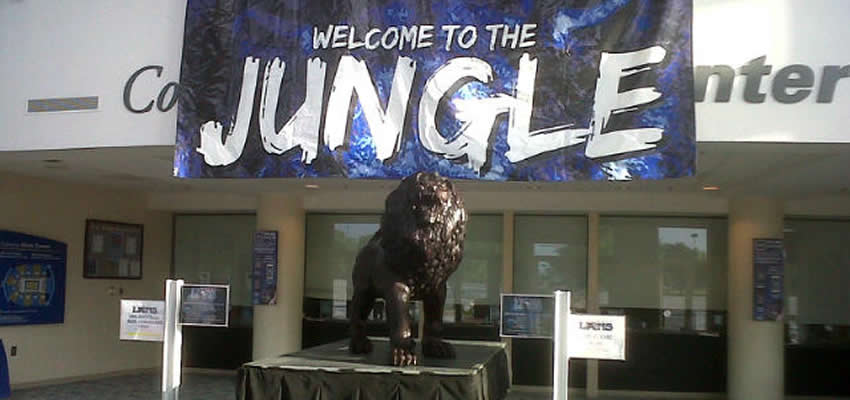 LIONS' FAN EXPERIENCE
We, the Columbus Lions, not only want to bring fast-paced, action-filled football to you, we want to give you a fan experience like none other. For 3 hours on game day, we will bring you non-stop excitement for the entire family!
We had a fun time at the game! Took the grandparents and the kid and everyone enjoyed themselves. Thanks for a great night out."
Mary Heisey
LIONS WALK - Our Lions' walk will bring the Lions directly to you in the front lobby to surround REX before the ticket gates open. Coach Gibson will deliver his pre-game speech to the players and where we invite all the fans to surround the players with a prayer before the game.
"We had a great time at every game this season! Thanks to the Columbus Lions, you are a class organization. can't wait til next year!"
Tim McGraw
We introduced the VIP package in 2014 to our VIP Season Ticket Holders (3 rows closest to the field).
They received :
Entry to the VIP area and North End Zone 30 minutes before the gates open to the public to watch the teams warm up.
A parking pass that gave them their own parking lot.
Access to enjoy the VIP lounge area and concession stands. No wait in long lines.
Helmet shaped Lions' magnet.
Columbus Lions license plate.
Every year, we constantly add things to our pregame show to entertain you so that there is never a dull moment when you sit in your seat. We often bring in special appearances and people from the Columbus/Phenix City area to help join the community together.

Before the game and after each touchdown, we play our fight song. Our flag is proudly carried around the field! We ask each and everyone to sing along to our fight song.
CLICK HERE FOR THE OFFICIAL FIGHT SONG!
"After the GA Force folded, I felt a little down and lost if you will without a team to follow. I started to research and found the Lions and even if we get a team back in Gwinnett, the Lions will always have a fan in me. So thank you Lions and here is looking forward to next season. Go Lions!!!!"
Brian McGlade
At each halftime and during timeouts, we bring in businesses to entertain and perform.

After each game, we want everyone to join the players on the field for autographs and pictures. A lot of our players have played in the NFL, AFL, and CFL. You don't have access to players after an NFL game, but you do here!