Ownership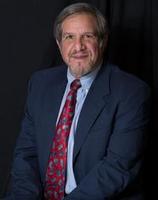 Rick Jacobson
Vice President of Sales and Marketing/Part Owner
E-mail:
Rick Jacobson is in his 43rd year of professional sports sales and management. A native of Stamford, CT, Jacobson graduated from Syracuse University in 1977 with a B.S. in TV-Radio, then spent the summer interning with the New York Yankees' AAA affiliate and the public radio station which carried their games, trying for a career as a sportscaster.
Instead, that led to a 20-year career as a minor-league baseball sales and general manager up and down the East Coast, bringing Rick to Columbus in fall of 1994 with the RedStixx and then-newly renovated Golden Park. Along the way, Rick spent most of 1985 directing group sales for the Boston Red Sox and spent seven years over two stints with the Greensboro Hornets/Bats of the South Atlantic League.
Jacobson spent 1996-2004 as an original Cottonmouths hockey staffer before shifting to arena football with the Wardogs in 2004, the Montgomery Maulers in 2005 and was an original Lions staff member in 2007. He also spent time with the Ledger-Enquirer as circulation sales manager and Maple Ridge Golf Club as Membership and Marketing Director, rejoining the Lions in 2011 and joining the ownership group that summer.
Rick's wife of nearly ten years, Lola, is from Little Rock, Arkansas and retired. They live in and enjoy Phenix City immensely.